By admin on Oct 27, 2012 in Devotional, Uncategorized
To every thing there is a season, and a time to every purpose under the heaven… a time to plant, and a time to pluck up that which is planted;
Ecclesiastes 3
Once we were given a maple tree, well, a maple twig. It was in a small pot and we were told to leave it there until it was big enough and strong enough to plant. For a long time it didn't look like anything more than a twig. Finally after years of being in that pot it began showing growth and the twig looked a bit more like a single strong branch with some leaves on them. 🙂
We finally transplanted it. It was too big for that pot and if it was ever going to grow to its full capacity it had to be moved to a place where its roots could grow deeper and wider; now after 8 years that 'twig' is the beginnings of a tree with multiple branches of leaves, and every year gets a little bigger.
My mom says I may have to move it once more because it is planted by our house. She said "You can leave it there and it will be fine. But eventually it will come to a point that it will stop growing for lack of room for it's roots to grow. There is nothing wrong with that, it will be fine, but if you move it out in the middle of the yard it will grow even bigger and wider than just there by the house." Being planted is good, but when the soil and the ground is no longer able to sustain the life that needs to grow sometimes it is necessary to move it. Be careful, though, any horticulturist will tell you pruning, uprooting, and replanting has to happen in the right season.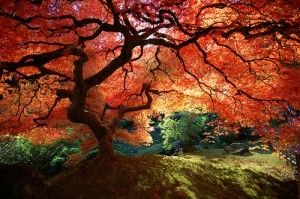 I heard a minister say once constantly uprooting a tree will cause its roots to wither. Stay planted, stay rooted where you are and your roots can grow deep and strong able to face any storm. This struck a chord with me because I believe in the power of being planted. So many times I have wanted to run from things, but choosing to not run away because of fear or hurt, well, this was something God really had to work in me. My childhood was not one of many long term roots. Church to church, moving around quite often, my parents in ministry, out of ministry, and many different jobs. I had to choose to sit still even when my behind was being held to the fire. I needed a season of establishing my family, my children and bringing me into maturity of being the wife and mother I need to be.
I was planted, the soil was rich with resources to help me grow in all the things I needed to grow in. I was blessed to have mentors and counselors, marriage classes, all the things we needed to grow a healthy family tree. 🙂 (don't get me wrong this is an ongoing process of pruning and growth, but my roots are a lot stronger than they used to be. 🙂 )
I had come to be content to let my roots be where they were and not move. I felt like I was beginning to bear some fruit and become a mature tree. I was getting all I needed and had grown so much where I was, surely this was the best soil for me… Here's what I forgot, fall and winter always follow Spring and Summer.
During the fall and winter there is a dying away – it appears on the surface that you (the tree) are dying… But it is actually at this time that the roots are digging in and going deeper so that when spring comes around it is stronger than ever. It lets go, for a season, of all that is unnecessary in its life. The leaves are beautiful and nice and apart of what makes the tree beautiful… But not necessary for its survival. It lets those things go, knowing that they will come back even more beautiful and the roots will be even stronger to support it. The really incredible thing about this is that even as the tree lets go there is beauty in the dying. The most exclamations of admiration for God's incredible paintbrush is in the life and, what seems to be, the death of a tree.
When God began uprooting me, I couldn't understand the "why". I felt like moving me was indeed causing my roots to wither, my fruit began to die and I went into a dormant season. I wondered for a long time when God was going to "replant" me, and then I realized, He was teaching me, yet again, my source for life has always been rooted in Him. All the 'unnecessaries' began to fall away, the real crux of all that is important has remained, and I am beginning to see growth and fruit, yet again.
"But blessed is the man who trusts me, GOD, the woman who sticks with GOD. They're like trees replanted in Eden, putting down roots near the rivers— Never a worry through the hottest of summers… Serene and calm through droughts, bearing fresh fruit every season." Jeremiah 17:7-8